For those looking for fins for the lil' Spud, here's some observations.
I rode a 6'2", 5'10", 5'8" and finally settled on the right size for me, 5'6".
When I got the board, I didn't have fins (long story), so I used 4 thruster FCS G-2 fins from my older thrusters. While these fins made some serious drag, they worked ok in surf that had enough energy, but I wasn't flying around like I had with proper fins.
So next, the SF-4's go in that I borrowed from the buddy I sold my 5'10" to. WAY less drag, good hold. Never felt a fin give.
Finally the Indo's show up. I ordered these from the Aussie e-bay site. Customer service was amazing. After I ordered them, I sent an e-mail and immediately received a response back that they had some fins available and they were sending them out. Twice I checked on the status via e-mail and received a response. They even sent them express so I would get them by the weekend.
I had a set of controllers on hand, so I could do a comparison between the two.
Overall, they look very similar. The differences are subtle, but definitely there.
The Controllers are very sharp and are manufactured to a much higher tolerance. You can tell every angle of the fin is exact and there are no blems. The Indo's however, being hand made, have sand paper scratches on them, and areas the glass didn't cover. They are much softer in overall appearance and the rear fins have foil while the controllers have a definite edge to them.
Now, as I just recently met a guy at the beach who was stabbed by his fins in the inner thigh and had to go through surgery... maybe a duller fin is a better thing.
I never got to try the Controllers as they are going back to the shop, but.....
The INDO fin's are amazing. So much drive with each turn. As you can see in the photo's the INDO's sweep back way farther than the SF-4's. That sweep allows the board to build tremendous drive with each turn. I never felt much pivot (the reason I've always hated fish) unless I was completely flat and tried to turn, but in those cases I needed it. They hung on the rail with as much force as I could give em on cutbacks. I'm sold on these fins....
Whether it's Futures Controllers or the FCS copies from Indo, It's the best I've had yet, although I haven't tried the MRTX ;)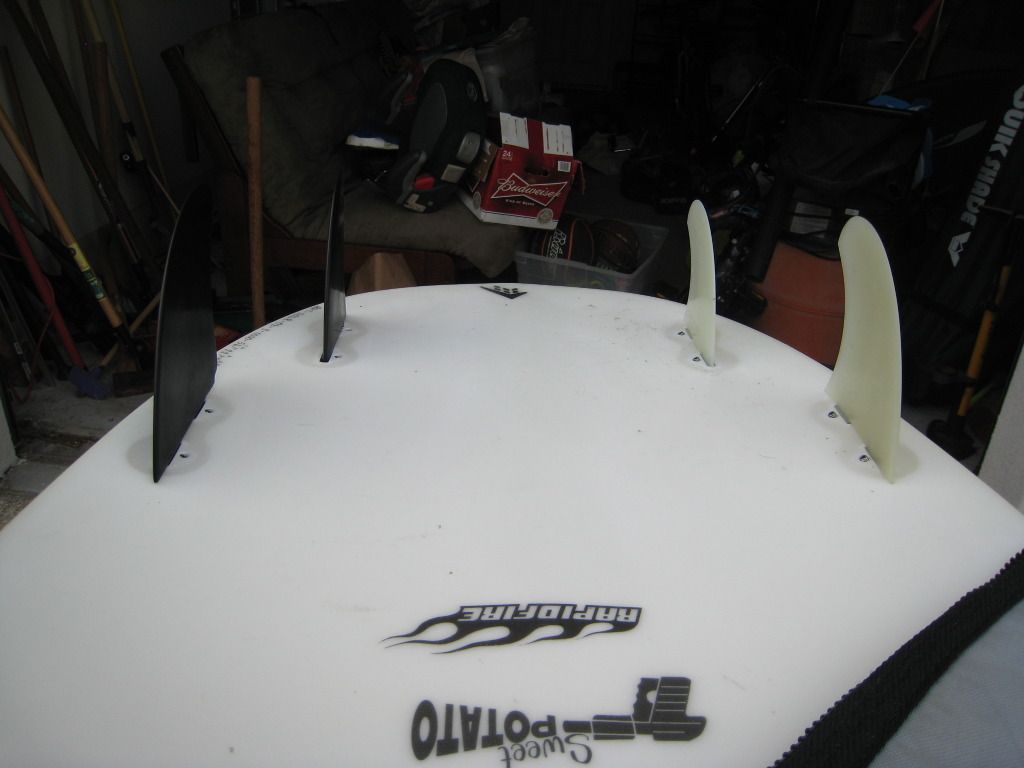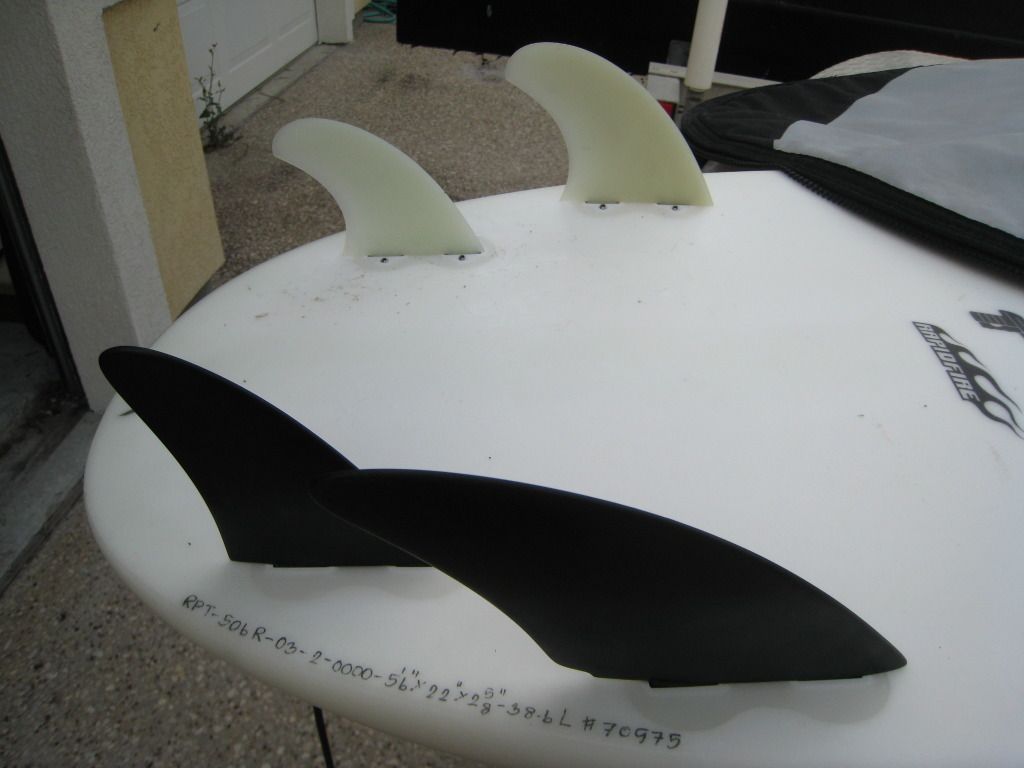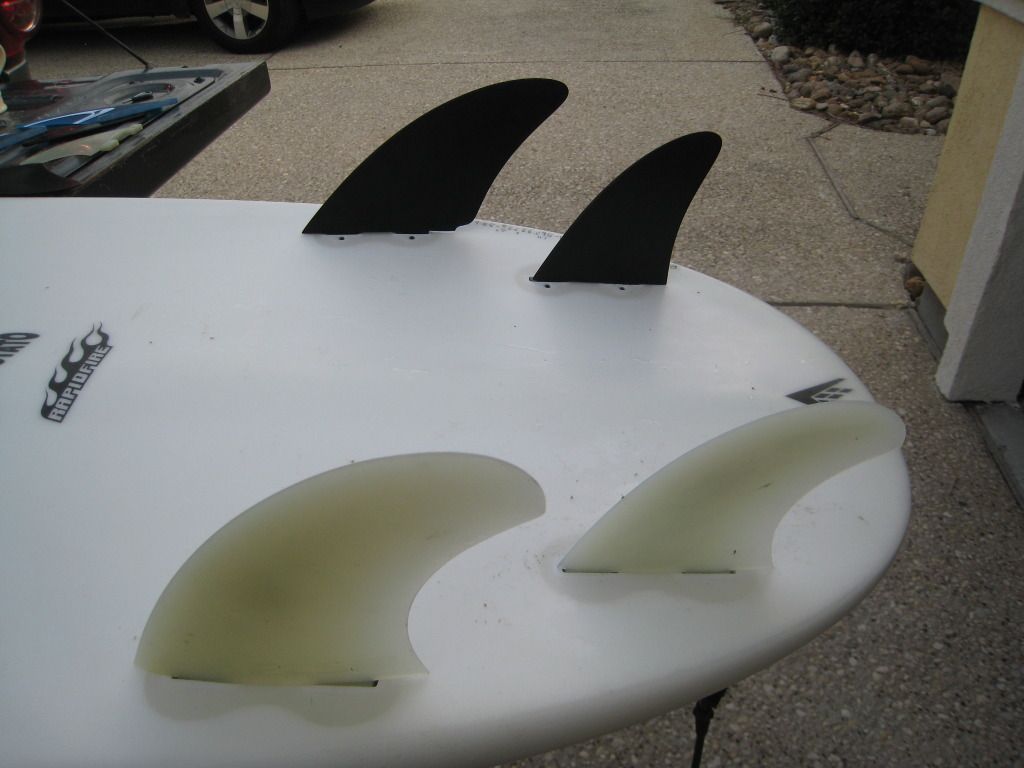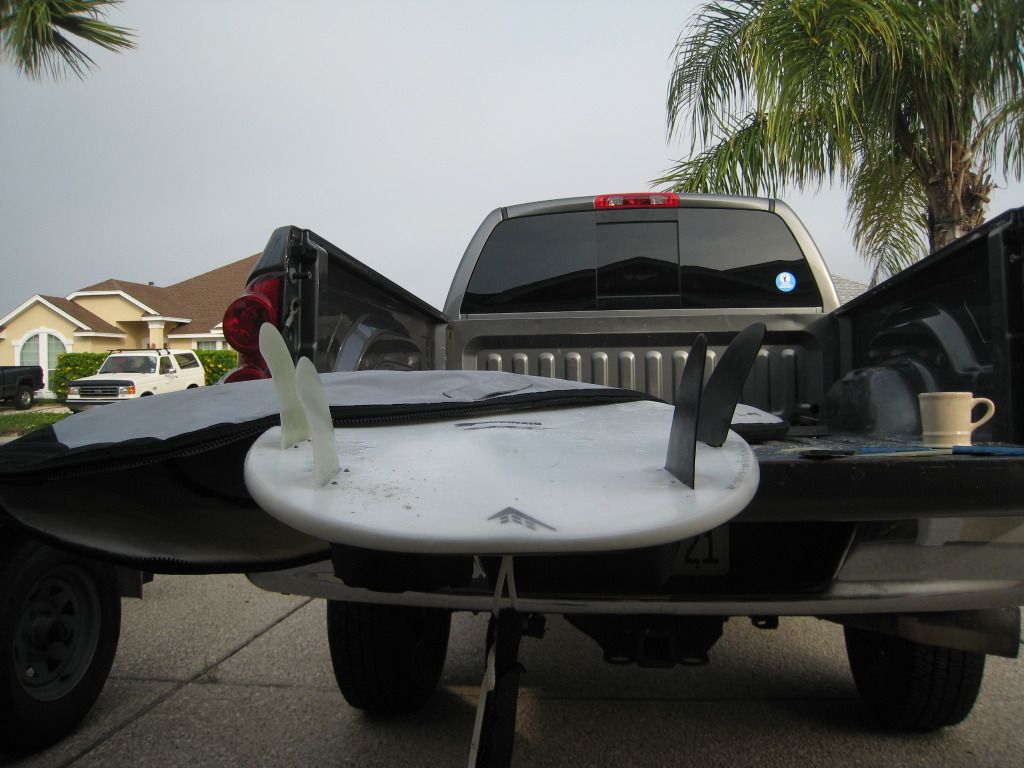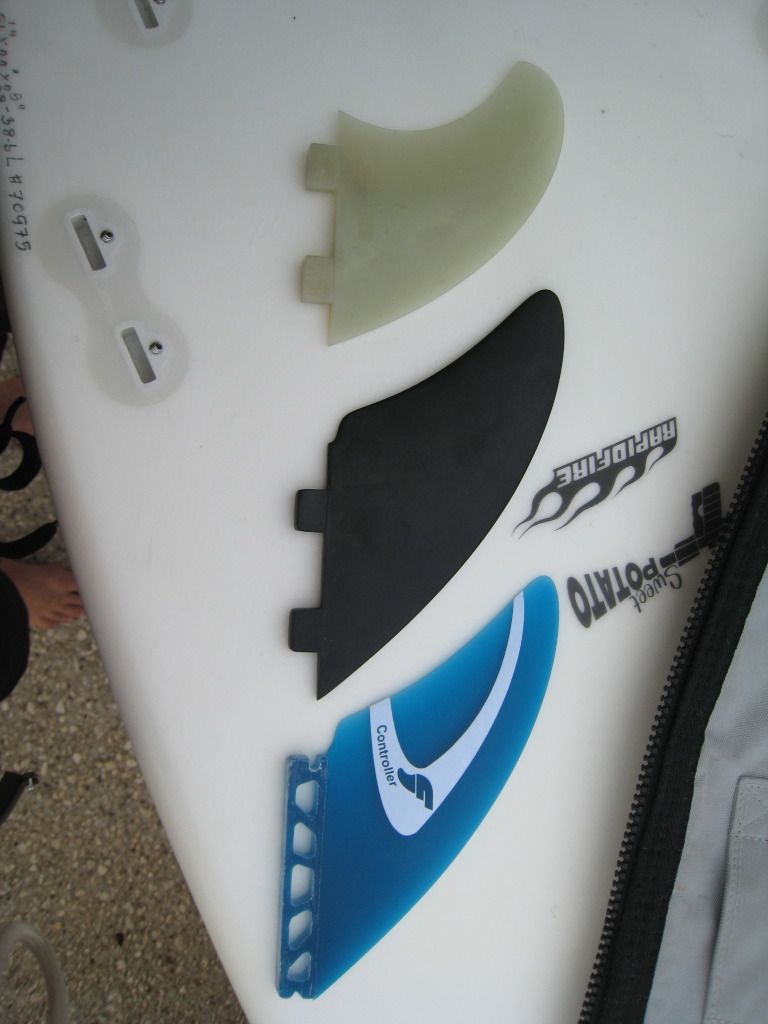 G-2's